Hacking
MIT, 1959
Although the word has become inextricably linked with overly fanatic computer nerds and cybercrime, the word hacking actually means finding applications not envisaged by the maker. So using the screen of your phone as a flashlight is literally a hack. It is not only about breaking into the security systems of financial and government institutions. Hacking started at MIT when students tried to find ways to shorten and improve codes that required less punch cards. MIT still has a strong tradition when it comes to hacking they even have a Gallery of Hacks.
DONATED BY JOERI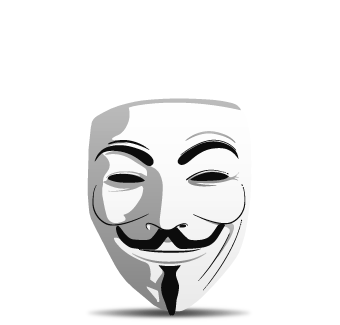 Usenet
Tom Truscott, Jim Ellis, 1979
Long before the World Wide Web was launched, Usenet was already connecting computers around the world. Two students, Tom Truscott and Jim Ellis, came up with the idea of a network discussion system in 1979. It allowed users to read and post messages to one or more newsgroups. Usenet looked like a hybrid form of e-mail and Web forums. Nowadays, Usenet is considered to be the precursor of today's Web forums. And if you want to find out what people were discussing in those days, just ask Google; they host an archive of Usenet posts dating back to May 1981.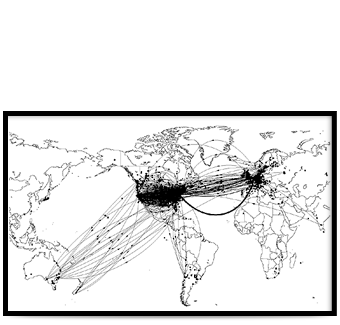 HTML
Tim Berners-Lee, 1990
HTML stands for Hyper Text Markup Language and was invented by Tim Berners-Lee (a hero!) in 1990. This markup language is used to define the structure and layout of a Web page. In March 1989 CERN physicist Tim Berners-Lee wrote a paper in which he describes a way for researchers to share and collaborate with information on the World Wide Web. This paper, entitled "Information Management: A Proposal", is now considered to be the foundation of the World Wide Web. How smart is that?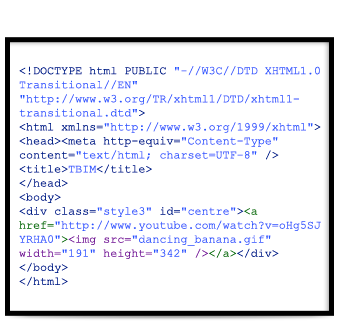 Banners
n/a, 1993
When Bruce Banner gets annoyed, he changes into the Hulk. A Web banner is the complete opposite: it is annoying and changes people into sheep. Having said that, we must admit that the Internet would not be the same if it weren't for banners. The first clickable Web ad was created in 1993 for a law firm. From that moment on, advertising banners made huge amounts of money for Web site owners. Every click on a banner usually generates about 5 to 10 cents. So now you know who pays for all that content you stare at every day. Except for this Web site; we are funded by love and pizza.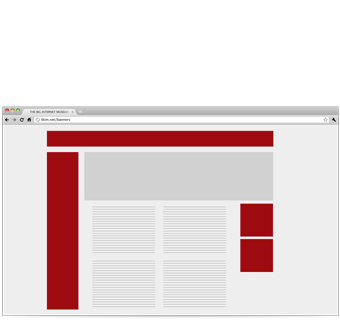 Netscape
Jim Clarke, Marc Andreessen, 1994
Netscape was founded in 1994 by Jim Clarke with co-founder Marc Andreessen under the name Mosaic Communications Corporation. Andreessen had just graduated from university, where he had been the leader of a software project called "Mosaic". Sounds familiar? The Web browser Mosaic Netscape 0.9 was the company's first product and they renamed it later to Netscape Navigator. Netscape advertised that 'the Net is for everyone'. We totally agree.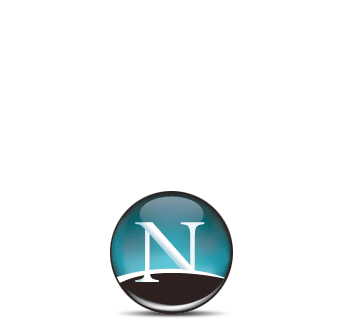 Lycos
Michael Loren Mauldin, 1994
University campuses are fertile grounds for Internet successes. Just like Facebook, search engine and Web portal Lycos was born in a university as a research project, devised by Michael Loren Mauldin. Conceived in the mid-90s, Lycos went through all the different phases of the turbulent Internet era. Hence the explosive growth after its launch, the huge take-over near the peak of the Internet bubble ($12 billion), and the more difficult times that inevitably came after the bubble burst. In 2010 Lycos was sold for $36 million to Internet marketing company Ybrant Digital.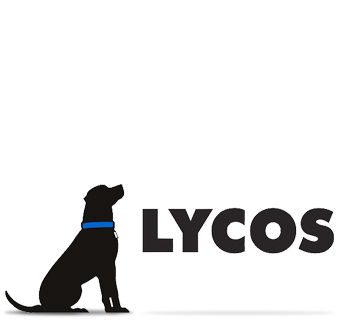 Open dir
n/a, 1995
Discovering an open dir was like finding a wallet on the street: it piqued your curiosity and there was always a reward inside. Most of the time an open dir was a temporary version of a Web site that was down for maintenance. Instead of a work-in-progress announcement, a simple structure of folders displayed the content of the Web site. You could access any folder and easily download content. Particularly open directories with porn or music attracted a lot of attention. And if you couldn't find an open dir, there were always dedicated blogs that published lists of open dir Web sites.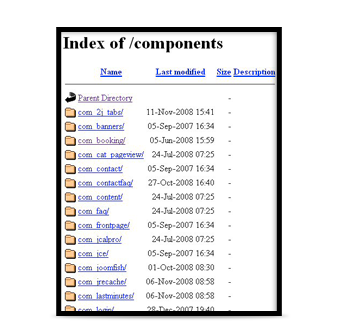 Flash
Jonathan Gay, 1996
Adobe Flash (an abbreviation of its predecessor's name, FutureSplash) provides animation of text, drawings and still images, and also supports streaming audio and video. Some say it enriches their Web experience, while others find the extensive use of it, particularly in advertising, intrusive and annoying. Flash also made the transition to the big screen. The Secret of Kells, an Irish film, was animated primarily in Flash, and was nominated for an Academy Award for Best Animated Feature.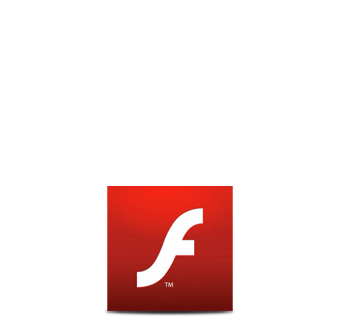 WAP
WAP Forum, 1997
Wireless Application Protocol, or WAP for short, was a popular type of mobile Internet access created in 1997. It is the result of a joint effort by companies teaming up in a group called WAP Forum. WAP could be used for Internet access, e-mail, instant messaging and more on mobile phones and other wireless devices. Nowadays WAP is, excusez-moi, dead. It has gone to meet its makers.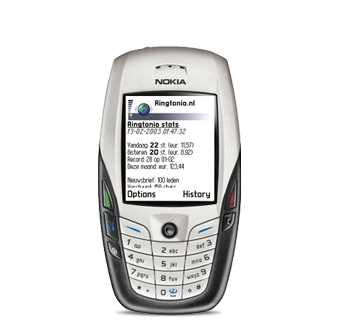 WI-FI
VIC HAYES, JOHN O'SULLIVAN, 1997
Wi-Fi, or 802.11 networks, is a technology that allows a device to exchange data using radio waves, just like cellphones and radio's do. A Wi-Fi network – short for Wireless Fidelity – is relatively cheap and easy to set up. Devices that use Wi-Fi can connect to a network via a wireless network access point, also called "hot spots". One of the key technologies behind Wi-Fi was developed by radio astronomer John O'Sullivan as a by-product in a research project to detect mini black-holes. That sounds rather cool, doesn't it? Vic Hayes has been called the "father of Wi-Fi", he chaired the IEEE committee that created the 802.11 network in 1997.
DONATED BY STEVE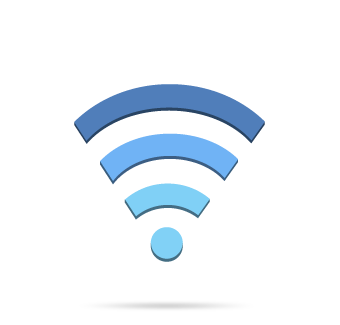 i-mode
Mari Matsunaga, Takeshi Natsuno, Keiichi Enoki, 1999
This mobile Internet service is especially popular in Japan. i-mode was launched in 1999 by Japan's leader in wireless technology: NTT DOCOMO. The content planning and service design was led by Mari Matsunaga, while Takeshi Natsuno was responsible for the business development. Keiichi Enoki oversaw the technical and overall development (stay with us and read on). Just like WAP, it uses a packet switching system to transfer data from one terminal to another. i-mode is very common in Japan, but in all the places around the world where the technology was introduced, it was phased out again due to a lack of interest.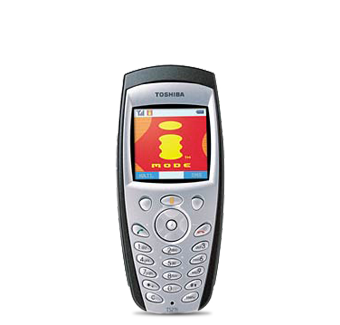 Google Maps
Lars Rasmussen, Jens Rasmussen, 2004
If you're lost almost anywhere on the planet you'll certainly find your way back with Google Maps. This Google service offers mapping technology and local business information. It first started as a C++ program designed by two Danish brothers Lars and Jens Rasmussen at the Sydney-based company "Where 2 technologies". In 2004 the company was acquired by Google Inc. Google Maps was first announced on the Google Blog on February 25, 2005. There's even a Google Moon and Mars, with imagery of the Moon and the planet Mars. Could come in handy one day.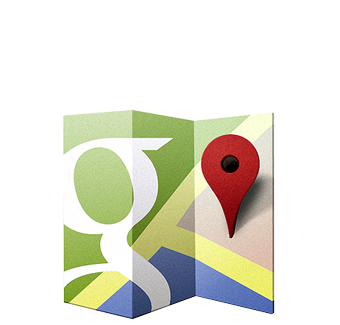 Megaupload
Kim Dotcom, 2005
Megaupload was an online company established in 2005 and one of the largest file-sharing sites on the Web. The Hong-Kong based download mecca allowed users to upload anything from a text file to a full feature film, and then share links to the file with others. The United States Department of Justice shut Megaupload down on 19 January 2012. The company's founder 'Kim Dotcom' – born Kim Schmitz – was arrested but denied any wrongdoing. Though Mr. Dotcom was accused of Internet piracy, his lawyers stated that his company simply offered online storage, and that their client is innocent. One year after being arrested Kim launched a new online cyberlocker where each user gets 50GB of free storage. Smartass.