IRC
Jarkko Oikarinen, 1988
In August 1988 21-year-old Jarkko Oikarinen used his tech talents to create a chat program called IRC, or Internet Relay Chat. It was invented to support bulletin boards and discuss computer-related topics. But the first IRC users also enjoyed the social aspects of IRC chat and used it for personal stuff, sharing files and dating. However, IRC proved to be more than just a chat room and Trekkie dating service. During the Soviet coup and the Gulf War in 1991 it became the sole source of news for many users. Since that time, IRC has expanded to include several thousand networks and millions of chatters worldwide.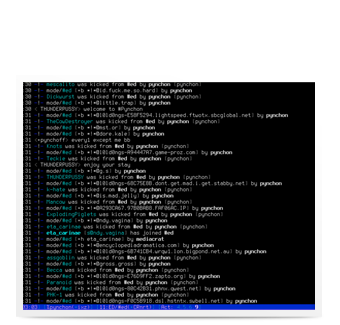 MSN
Microsoft, 1995
Windows Live Messenger (formerly MSN Messenger) originated back in the days that anything Microsoft touched turned to gold. It started off as a very small experiment in 1995. MSN – or The Microsoft Network – was 'only' a tiny online service introduced at the launch of Windows 95. Thanks to its simple user interface (a text box with a few smilies and a video calling functionality) the instant messaging client became extremely popular. In 2012 Microsoft announced that it intends to retire MSN and replace it with Skype.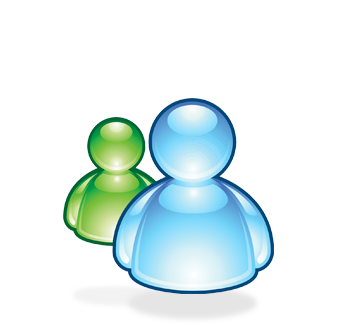 GeoCities
David Bohnett, John Rezner, 1995
GeoCities was once a very popular Web-hosting service that was established in 1995. Founded by John Rezner and David Bohnett in 1994, it was originally known as the Beverly Hills Internet (BHI). Yahoo! purchased it in 1999, and by that time GeoCities was the third-most visited Web site on the Web. At first, people could select a city in which to place their Web site. For example, a site about entertainment was assigned to Hollywood. And a Web site about the world's most gorgeous models was situated in Amsterdam. However, that might not actually be true. Although Yahoo! closed down GeoCities in 2009, users can still access some of the sites.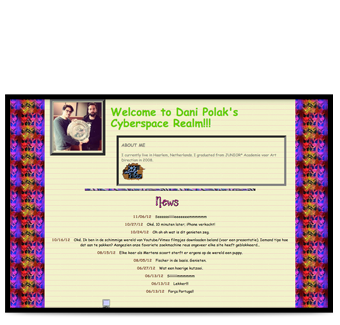 ICQ
Yair Goldfinger, Arik Vardi, Sefi Vigiser, Amnon Amir, 1996
ICQ was the first free Internet-wide instant messaging service. Yair Goldfinger, Arik Vardi, Sefi Vigiser and Amnon Amir, four young programmers at the Israeli company Mirabilis wrote the program in less than two months without a budget. The first version was released in November 1996 and it soon revolutionized communication. Later ICQ became the basis for most instant messaging platforms. America Online (AOL) bought ICQ for $407 million in 1998. ICQ, shorthand for 'I seek you', is also an adaptation of the Morse code "CQ call", which stands for 'calling any station'.
Friendster
Jonathan Abrams, 2002
Founded in 2002 by Jonathan Abrams in Mountain View, California. *Ahem, it's always in California, isn't it? The bold idea behind Friendster was to create a safer, more effective environment for meeting new people and friends. Within a few months Friendster was rapidly adopted by three million users. At first it was a social networking Web site – it is even considered the "grandaddy" of all social networks as well as the very first online social network. In June 2011 the company repositioned itself to become a social gaming site.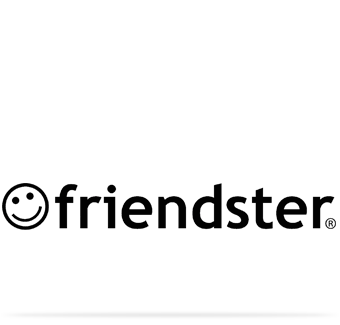 Myspace
Tom Anderson, Intermix Media, 2003
Until 2001 the domain myspace.com was actually a place to upload and download large files. In 2003 the domain was picked up by Tom Anderson at Intermix Media. The Web site is a social network, based on music. It meant a breakthrough for quite a lot of singers and bands including The Devil Wears Prada, Lily Allen and Kate Nash. In July 2005 Intermix Media sold the Web site to Rupert Murdoch's News Corporation for a stunning $580 million. Numbers began to drop and in 2011 Specific Media bought the Web site for $35 million. Justin Timberlake is one of the new owners who have big plans for the site. We are holding our breath to see if they can restore it to its former glory.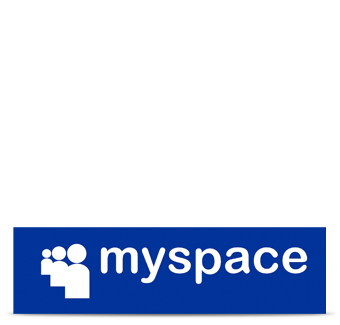 Facebook
Mark Zuckerberg, Eduardo Saverin, Andrew McCollum, Dustin Moskovitz, Chris Hughes, Sean Parker, 2004
Facebook is a social network that was launched in 2004. Initially it served as a network for Harvard University students. Eventually Facebook became available, with a few exceptions, to the rest of the world. So unless you are living in Iran or China, you can use Facebook to upload photos, state your status and respond to other people's posts or simply 'Like' them. These four ingredients are the basis of this highly-addictive social platform where you can follow your friends, colleagues, family and other acquaintances. The more the merrier. In theory, you could have 1 billion people be your friend.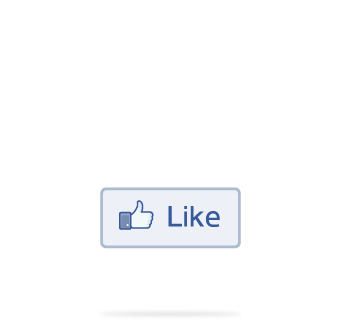 Bebo
Michael Birch, Xochi Birch, 2005
Thanks to the Internet we know how to build a four-mast vessel from scratch, and anyone can connect to anyone. Launched in 2005, Bebo became one of the most popular social networking sites, connecting millions of subscribers with each other. Michael Birch and his wife Xochi Birch founded Bebo at their home in San Francisco. Users receive a personal profile page – which is private by default – where they can post blogs, pictures, videos, music, and so on. AOL bought Bebo in 2008 for $850 million. Surely they celebrated with an oversized bottle of champagne at the Birch residence, wouldn't you agree?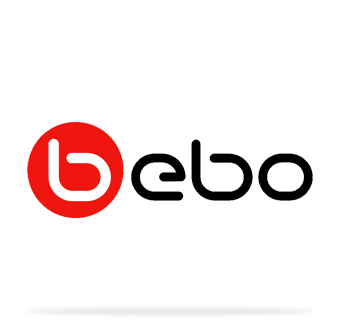 Twitter
Jack Dorsey, 2006
Jack Dorsey created social-networking/microblogging service Twitter. Entry-character limit is 140, which makes this a characteristic #tweet.
INSTAGRAM
KEVIN SYSTROM, MICHEL "MIKE" KRIEGER, 2010
Simply put, Instagram is a free photo app and a social network. It was the brainchild of Kevin Systrom and Michel "Mike" Krieger; when it was launched in October 2010, very few people noticed. Pictures taken by the app look like they have had a cool vintage filter applied to it. On Instagram, you can also follow other users' photo streams. In 2012 Facebook acquired the photo-sharing program for approximately $1 billion. At the time Instagram only had 13 employees.