Concept of the web
Paul Otlet, 1934
In 1934 Belgian lawyer and librarian Paul Otlet realized that the wires and radio waves connecting the world could be used for more than just entertainment. He dreamt of a "mechanical collective brain" and developed ideas whose application we see today in infrastructures such as the semantic Web and browsers. Otlet is regarded as the father of information science and his early thinking about information is seen a pre-cursor to the modern day computer and its access to the Internet. Otlet died in 1944, poor and disillusioned but his work is now being studied in a whole new light.
More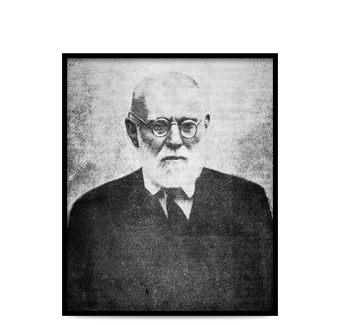 ARPAnet
Robert William Taylor, 1969
Internet pioneer Robert William Taylor moved from NASA to the Pentagons Advanced Research Projects Agency ARPA in 1965. Taylor led the development of what has become known as the precursor of the Internet. Out of ARPA came ARPAnet which was launched on October 29 1969. High technology company. Bolt Beranek and Newman helped build it. Still with us? What a surprise. In those days computers were extremely expensive so connecting was much more cost efficient. In case you normally only read the back of food packages: Grandfather to the Internet ARPAnet Taylor 1969. Next piece please.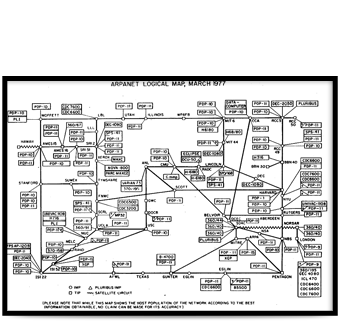 E-mail
Ray Tomlinson, 1972
Computer engineer Ray Tomlinson worked for Bolt Beranek and Newman (BBN) as an ARPAnet contractor. ARPAnet – the forerunner of today's Internet – made a large contribution to the development of electronic mail. Though e-mail is actually much older than ARPAnet, Tomlinson is credited for implementing the first Internet based e-mail system in 1971. He picked the @ sign to denote sending messages from one computer to another, which has been used in e-mail addresses ever since. Statistics in 2010 estimated the number of e-mails sent per day to be around 294 billion.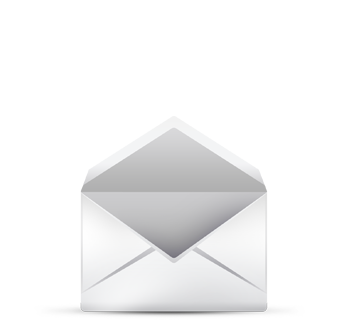 SPAM
Gary Thuerk, 1978
The earliest documented spam went out on May 1978: an ad sent to 393 people on ARPAnet, the military computer network that preceded the Internet. Gary Thuerk, a marketer for the DEC blasted out his message to sell a new line of computers. E-mail spam was born. A decade later MAKE.MONEY.FAST. was one of the most persistent chain letters in existence. The original e-mail is attributed to "Dave Rhodes", who may or may not have existed. Today, roughly 130 billion spam e-mails are sent worldwide each day. *Cough – that's one big pile of shit e-mail.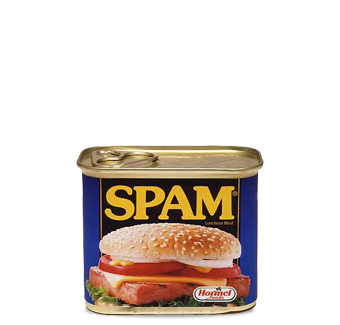 aol
William von Meister, Jim Kimsey, Steve Case, 1983
In the 1980s America Online (AOL) was a small company that provided an online service for the Commodore-64 home computer. It also had plans for video-on-demand and an online music store. AOL was somewhat ahead of its time. Just before it went bankrupt, AOL started focusing its business on BBS, the pre-Internet Internet. AOL introduced an instant messaging service in 1989 that welcomed users with the popular phrase: "You've got mail!" In 1991 it helped the first Internet users go online with AOL software. At its peak, AOL had 30 million users worldwide and helped shape the Internet.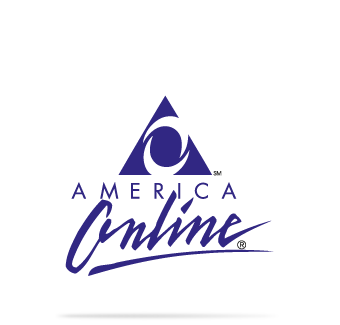 Chat lingo
Collective idea, 1988
Btw, gr8 pic frm ur gf on msn, tlk 2 u l8r m8 lol. If you didn't get that last sentence, then you probably never chatted online. With the rise of the Internet, online communications like texting, online chatting, instant messaging, e-mail, blogs, and newsgroup postings are flooded with these abbreviations. They make up a new jargon known as text-message shorthand. The reason a writer uses chat lingo, of course, is to save time. However, sometimes it takes the reader a lot longer to decipher it.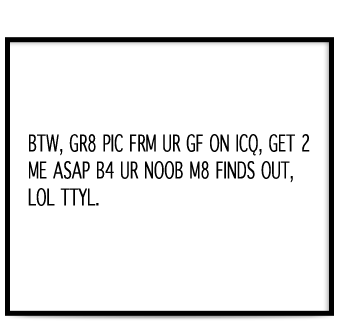 Trojan Room Coffee Pot
Computer Lab University of Cambridge, 1991
In 1991 the first webcam was created and in this first appearance, it was not pointed at the Swedish Bikini Team but at a regular coffee pot. The Trojan Room Coffee Pot is the world's first webcam prototype, installed at the University of Cambridge and located in the "Trojan Room" within the university's computer lab. The camera was set up because computer scientists wanted to monitor the amount of coffee left in the pot. The webcam was implemented to save pointless trips to the coffee room by providing 128×128 grayscale images of the coffee pot in real time. The pot cam even got a mention on the BBC's longest running radio soap opera – the Archers.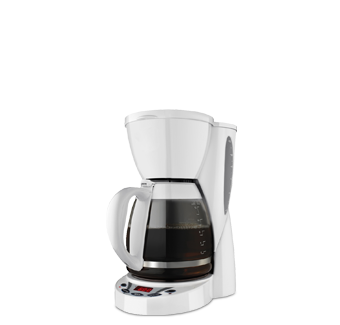 AltaVista
Paul Flaherty, Louis Monier, Michael Burrows, Joella Paquette, 1995
AltaVista was once one of the most popular web search engines and was owned by Yahoo! It was developed by researchers at DEC's Network Systems Laboratory and Western Research Laboratory. The name literally means 'a view from above' and was chosen to reflect the surroundings of their company at Palo Alto (US). AltaVista was launched on December 15, 1995, at altavista.digital.com and was an immediate success. The search engine received 300,000 hits on the first day and more than 80 million hits a day two years later.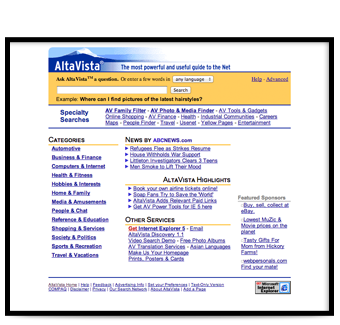 Jennicam
Jennifer Ringley, 1996
In 1996 JenniCAM was the most talked-about site on the Internet. Twenty-year-old student Jennifer Ringley started her own personal webcam site. It all began as an "experiment"; Jennifer set up a camera, linked it to her computer in her college dorm room and broadcast her life over the Web, 24 hours a day, 7 days a week – live and, yes, uncensored. It attracted a huge amount of visitors. At one point she would get around 100 million hits a week. As one journalist put it: She was the inventor of reality television.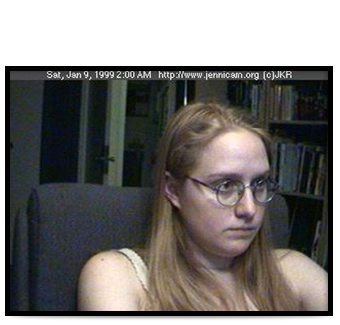 Google
Larry Page, Sergey Brin, 1997
PhD students Larry Page and Sergey Brin originally set up Google as a research program at Stanford University. They first met in March 1995 during spring orientation of new PhD candidates. Later they began collaborating on a search engine called BackRub. In 1997 Page and Brin gave the search engine a new name: Google. It was chosen for its resemblance to the word googol, a 1 followed by 100 zeros. Paying attention in the back? Today, Google Inc. is a multinational built around a mindboggling, huge search engine that includes cloud computing, software and advertising technologies.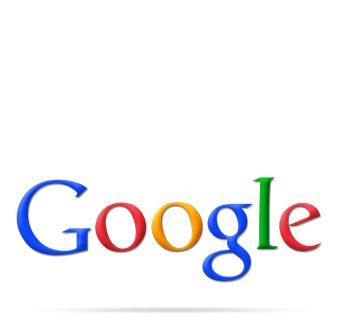 Blogging
Jorn Barger, Peter Merholz, 1997
After the invention of the HTTP protocol people started posting online diaries, chronicling their thoughts and day-to-day lives. Not long afterwards personal logs started to spread all over the Internet. Jorn Barger came up with the term "Web log" on December 17, 1997. Two years later Peter Merholz wrote the word "blog" as a joke on his Web log. Later, tiny personal blogs known as microblogs became extremely popular – the most popular being Twitter, of course. Most of the time blogging is free, with services like Blogger or WordPress. It's fun, fast and blogging can have a huge impact, even on governments.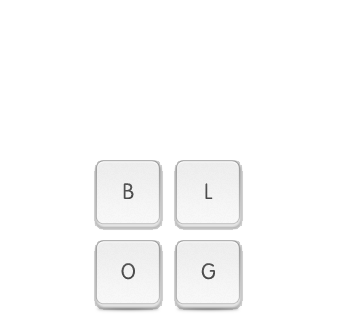 CAPTCHA
Luis von Ahn, Manuel Blum, Nicholas Hopper, John Langford, 2000
Despite what some people think, a CAPTCHA is not intended to prevent hackers from cracking a Web site. It is a program that protects Web sites against automated bots. Humans can pass a CAPTCHA test, but current computers are unable to read the distorted text. The acronym CAPTCHA stands for Completely Automated Public Turing test to tell Computers and Humans Apart. In the future computers may be smart enough to pass the Turing test. That way CAPTCHAs won't outsmart them anymore. And when that happens…….run!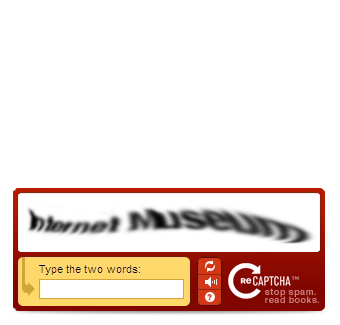 Wikipedia
Jimmy Wales, Larry Sanger, 2001
In 2001 Jimmy Wales and Larry Sanger launched Wikipedia: a free online encyclopedia. What is unique about Wikipedia is that all the articles are open content; anyone can edit any article at any time. Every day about 100,000 volunteers help out to correct the spelling and grammar, check facts and sources, lay out articles and report vandalism and other fraudulent behavior. Wikipedia has collected more than 4,000,000 articles in English and over 19,000,000 more in over 285 languages. If the total content of Wikipedia were to be published in book form, you would need a bookshelf that can hold 5,542 volumes.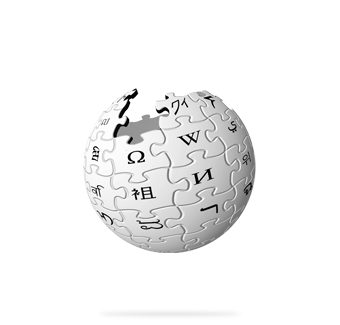 4chan
Christopher Poole, 2003
4chan was founded in 2003 by Christopher Poole and is a vastly popular image board. At that time Poole (known on the Web site as "moot") was just fifteen years old. He intended 4chan to be a place to discuss Japanese comics, graphic novels and anime. At first glance 4chan could be mistaken for a simple bulletin board, but it is now linked to Internet activism and subcultures. The Web site proved the power to the people and its users are responsible for a large number of popular Internet memes. Nowadays 4chan.org is one of the most visited Web sites on the Internet.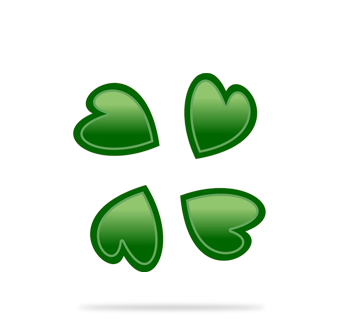 Chatroulette
Andrey Ternovsky, 2009
Andrey Ternovsky created Chatroulette when he was 17 and the name is obviously based on the slightly dangerous game of Russian roulette. It's an online chat service that pairs strangers from around the world to chat to each other via webcams. Don't like the person you are talking to? Just press 'Next' and on you go. The site has seen an explosive growth of users; in 2010 it had as many as 35,000 users online at any given moment. The controversial Web site received an enormous amount of media coverage when it was reported that: 'Chatroulette is 89% male, 47% American and 13% perverts'.