The World's First, and Oldest, Registered .com on the Internet.
Download our FREE Mini-Book
Internet History in the Making
We have written an easy to read mini-book about the history of the Internet.
This free report touches on the following topics:
The Technology Behind the Internet
The Creation of the World Wide Web
The Domain Name System (DNS)
Digital Real Estate as an Asset Class
The book is FREE, if you enter your email below to sign up for our newsletter.
Note:  The mini-book is by no means an exhaustive research project.  Rather, it is a quick, 40-page surface-level writing on the basics of the Internet and digital assets.
Explore an interactive collection about the Internet and the World Wide Web.
Our museum is like any other, with various 'wings' to explore and unique historical items to visit.
The Symbolics.com museum is 100% free and we aim to continually update it with relevant exhibits and information.
Every year, a few hundred thousand people visit the Symbolics.com Internet Museum (and we've never spent a penny on advertising).
Symbolics.com Mentioned in the Media
Symbolics.com is mentioned, often, in major media.  Journalists often write about the history of the Internet and digital assets, and Symbolics.com is sure to be highlighted.  Likewise, when the media publish articles about 'historical firsts', Symbolics.com is likely to be included in the writing.
Additionally, Symbolics.com is shared and mentioned on social media quite often.  Typically, people share the domain name when they find out that it was the first registered .com on the Internet.
If you are a member of the media, reach out to us if  you are writing a story about digital assets, domain names, the Internet or alternate investments.
The map here shows a real-time display of who is on Symbolics.com with you.
The green dots represent the locations of past visitors to Symbolics.com, all within the past 12 months.  The listed city locations are people that are on Symbolics.com, right now.  Do you see your city listed?
It's fun to see how Symbolics.com has reached curious visitors from all over the world.  We are glad you chose to spend some time with us today.
Hi, I'm Aron Meystedt.  I've been in the business of  digital assets for 20 years.  I help startups, investors and entrepreneurs acquire high-end domain names.   I am also working on a few entrepreneurial projects in my spare time.
I also am an investor and collector of numerous things:  Japanese cars, sports cards, vintage video games and sneakers.
How did I become the owner of the world's first .com?  See the FAQs below for a quick version of the story.
I am extremely honored to hold Symbolics.com.  I hope we can do something useful with this historical asset.
Everything you'd ever want to know about the original Symbolics Computer Corporation can be found here:  https://en.wikipedia.org/wiki/Symbolics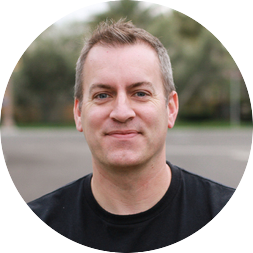 You can reach me on social media here.
Frequently Asked Questions
Simply, I reached out to the Symbolics Computer Corporation, based in Massachusetts.
Now THESE are the real forward-looking people.  They registered this domain name back on March 15, 1985 before there was a functioning Internet (as we know it today) or even a clear way to use a domain name.  In 2009, I reached out to them to see if they would ever consider selling their domain name.  Although countless people had asked prior to my call, the timing was right and they decided to sell.
Per Verisign's latest report (end of 2020) there are 366,300,000 registered domain names across all TLDs (top level domains).  That's 366.3 million, and growing, at a rate of over 1 million registrations per month.
Of these 366.3 million domains registered, approximately 152 million are in the .com extension.
On occasion, I will buy a valuable domain name for a future project.  At any given point, I personally own less than 10 domain names.  I typically seek out short one-word .com names like napkin.com and march.com (both mine) or short three-letter .com acronyms like tym.com and rlj.com (both mine).
This one is complicated.
I would first advise to NOT (repeat do NOT) register or buy any domain name that squats on the registered trademarks of an existing company.  This includes registering or buying domains that include the real name of a well-known brand (think of brands like nike, apple, coca cola etc.).  This practice is called cyber-squatting and it greatly differs from buying a generic word or acronym for your own use.
Secondly, it's very difficult to make money investing in domain names because:
A: They are highly illiquid
B: Valuable domain names can cost 5, 6 or even 7 figures (USD)
C: Finding a suitable buyer can oftentimes take years (hence, point A)
The short answer for this, generally, is 'no'.
The long answer: Tracking down a domain name owner, establishing a fair market value for the name, negotiating and assisting with the transfer is more of an art than a science.  Thus, it's really difficult to predict if I will have success if you hire me.
Hiring me to do the above makes no economic sense unless you are pursuing a domain name and you have a 6 or 7 figure budget set aside for the purchase.
If you are an investor or entrepreneur with 6 or 7 figures (USD) set aside for a major purchase, feel free to reach out to me.  I have assisted quite a few buyers, with this budget, in the past.  If you are working within these parameters and are seeking a top-flight name to brand a business (or for investment) feel free to reach out to me.  I have access to a lot of high end domain names through my network.
A lot of people have asked over the past 10+ years, and the quick answer has always been 'no, I have no interest in selling the name'.
Why?  Because it is a unique 1 of 1 type of item.  It is Internet history and part of the story of how the Internet has impacted our lives.
I have yet to meet a person (or group) who has a plan for Symbolics.com that would entice me to sell.
What is the name worth?
Again, no idea.  It's tough to place a value on this.
* It is important to note that domain names have reached 7 and 8 figures in the past.  It really is an interesting market (domain name sales).
Of course.
The information in our Internet Museum is public knowledge, so feel free to quote any of it.  If you plan to screen shot any exhibits, please let us know.  Please don't screen shot the exhibits and use them on your own site without a direct link to Symbolics.com.
Also, our mini-book has general overview information about the history of the Internet and domain names.  Please, if you quote anything in our mini-book, please reference it in your footnotes or with a link (if you post anything online).
If you want a deep dive on domain registration numbers, Verisign has a 'Domain Industry Brief' that they publish once per quarter.
If you want to talk about domain names, feel free to contact me via the form at the bottom of the page.
* Note: I often receive a lot of requests to help with articles, projects etc.  A lot of the information you need for an article is on this site, or is in the public domain.